Vibration Meter, Analyzer and Data Collector in Intrinsically Safe Version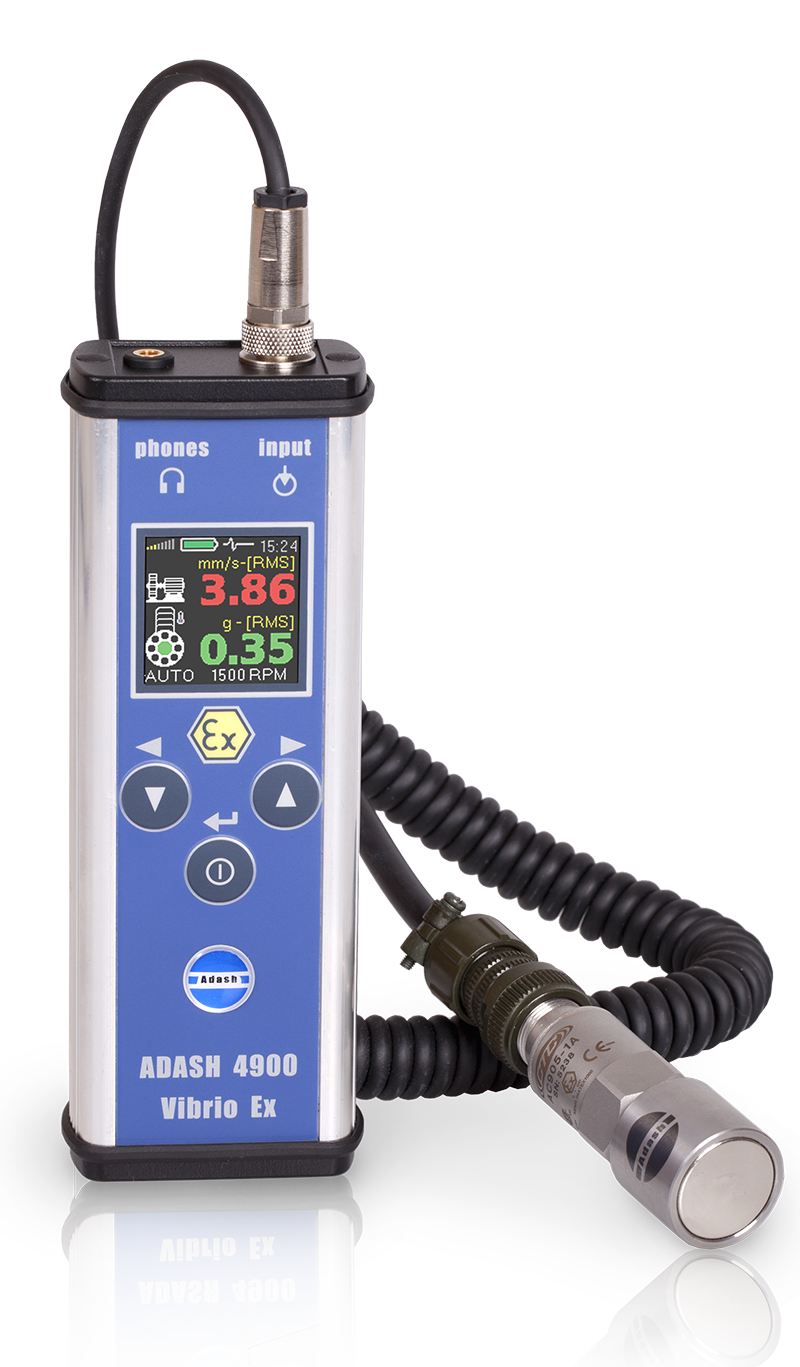 A4900 Vibrio M tersedia dalam versi Ex. Semua pengukuran dasar vibro-diagnostik tersedia: Nilai Keseluruhan, Spektrum FFT, sinyal Waktu, Pita frekuensi, Pengukuran rute dan sistem Pakar untuk deteksi sumber gangguan otomatis. Anda dapat mendengarkan sinyal dengan headphone yang disertakan dengan setiap unit.
The A4900 – Vibrio M Ex dilengkapi dengan 4 MB memori untuk penyimpanan data. Memori data memungkinkan Anda untuk menyimpan pengukuran rute dan rute.
Fitur Utama
Semua pengukuran dasar vibrodiagnostik: Nilai keseluruhan, sinyal Waktu, Pita frekuensi, Spektrum FFT, Pengukuran rute
Memori 4 MB untuk penyimpanan data
Mendeteksi ketidakseimbangan, melonggarkan, misalignment atau kesalahan bantalan
ISO 10816-3 disertakan
8 jam operasi
Menentukan kondisi bearing Anda, termasuk yang berjalan lambat